About Us
We are committed to providing our customers first-class service and the most competitive pricing on high quality bamboo barrier, tree root barrier and water barrier products for residential and commercial use.
Your Order Is Shipped Fast.
When an order is placed with us, the order is processed within 30 minutes and typically dispatched the same day from our Kansas City distirbution center. If there is a delay with your order you will be notified immediately with a projected shipment / delivery date. If you have any questions before, during or after you have placed your order please feel free to contact us by phone or email.


Your business is greatly appreciated and valued by the entire Rhizome Barrier Supply Team. Please feel free to let us know if you have any questions, comments or suggestions as we greatly appreciate feedback. 

Mailing Address:
3200 Wilcrest Drive 
Ste 170 # 445
Houston, TX 77042


Phone:
(800) 351-9633


For order status or product questions please email: support@rhizomebarrier.com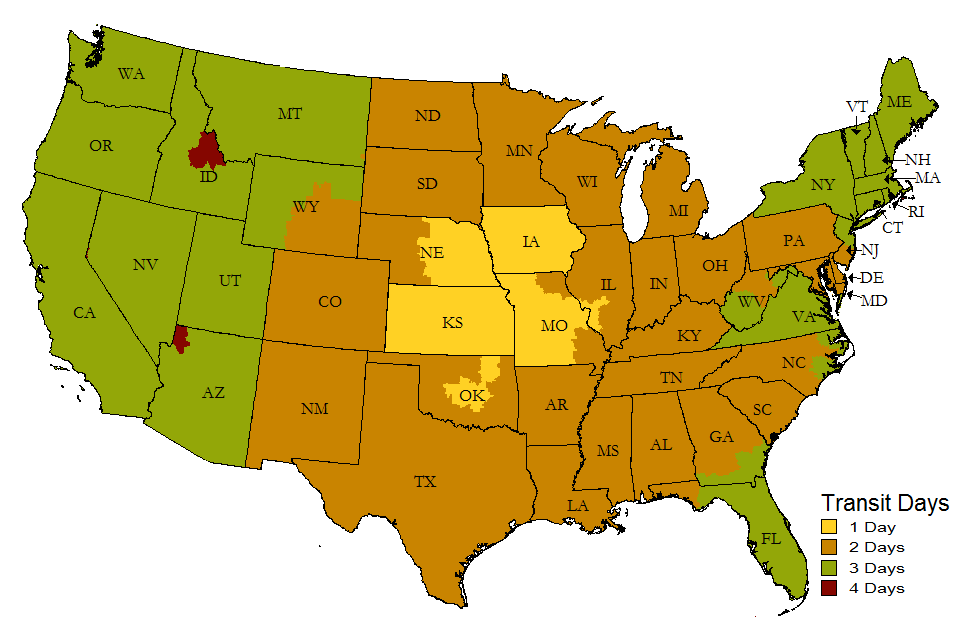 Approximate transit time for our bamboo barrier products. Orders are typically shipped within one business day.